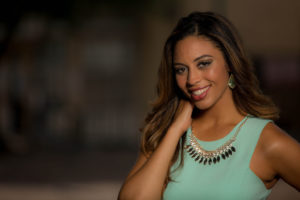 Mercedes Owens is currently a sports reporter for D210TV, a DFW-based sports show airing on Time Warner Cable Sports Channel. A graduate of the Southern Methodist University's journalism program, Mercedes has experience in reporting, producing and writing and is pursuing an opportunity to strengthen her skills as a broadcaster and storyteller.
Her previous experience includes writing a freelance reporter for Dallas Morning News SportsDayHS, providing live coverage, play-by-play and recaps for high school football teams in the DFW Metroplex. In addition to her work in sports, Mercedes was also the on-air host of On Location DFW, a show highlighting local businesses in Dallas.
Due to a love for athletics, she is a former college cheerleader, competitor and Dallas Stars Ice Girl. Her time as an Ice Girl has taught her the importance of the branding and representation of a large organization on a national level through multiple media platforms.
At D210TV Mercedes strives to provide viewers with an all-access credentialed pass into DFW sports. Her responsibilities include interviewing, writing, producing and reporting on the Dallas Cowboys, Dallas Mavericks and Southern Methodist University's men's basketball programs.  Apart from her undeniable love for DFW and all the metroplex has to offer, Mercedes' greatest passion is telling the invaluable stories of others and providing an outlet to connect her audience with the world of sports.